The RACS Op Podcast is a medical podcast by the Royal Australasian College of Surgeons. Episodes below are developed with the guidance of Academy of Surgical Educators.
We hope you enjoy these engaging conversations. Listener inputs are always welcome, please send your feedback to ase@surgeons.org.
Episode 1: Handling trainee feedback and challenging conversations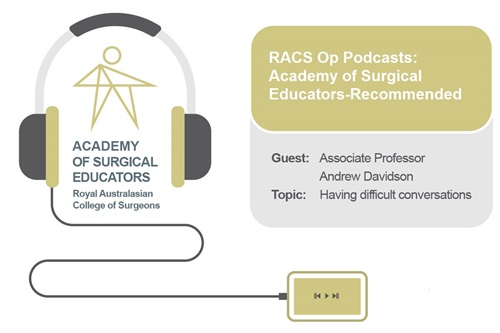 Most surgical Trainees respond well to feedback on their performance - they reflect on the advice that's given and make the necessary changes to improve. But, some Trainees are less responsive and conversations with them can be quite challenging. That's according to neurosurgeon, Dr Andrew Davidson, Associate Professor at Macquarie University. Dr Davidson is an educator and trainer with RACS's Foundation Skills for Surgical Educators Course. He's a key educator with the new Advanced Feedback in Surgical Course and the soon-to-be-revised Surgical Teachers Course. In this episode, Dr Davidson describes the process with handling challenging conversations.
Episode 2: Strategies to build resilience, reduce stress and maintain standards of performance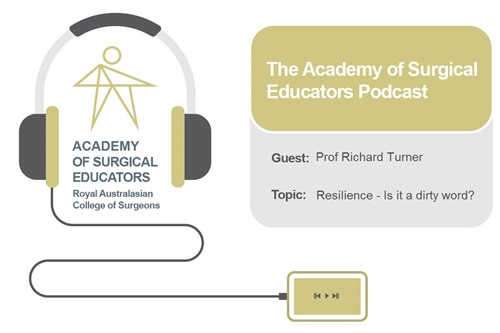 Stress can sneak up on anyone over time, and if left unchecked can affect the quality of behaviour and performance. But there are strategies to help build resilience – not only at the individual level, but for teams and organisations as well. General surgeon Dr Richard Turner, who is Director of Hobart Clinical School and Professor of Surgery at University of Tasmania School of Medicine, explains the steps you can take to build resilience.