Scholarships, grants and awards
RACS offers scholarships and grants that support Trainees in their endeavours to inform, educate, learn, facilitate change and improve the quality of surgical care and practice.
The RACS Scholarships and Grants Program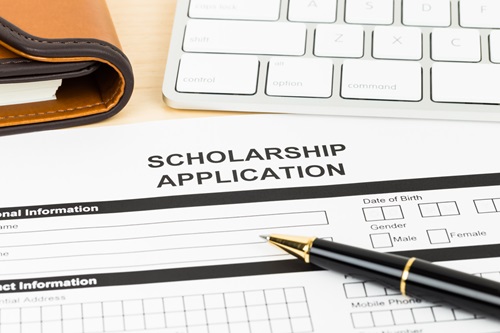 A large number of scholarships and grants are offered annually by the Scholarships and Grants Program in two rounds – research scholarships in March and learning and development grants in August.
Trainees and SET applicants are eligible to apply for the majority of opportunities on offer. SET applicants must provide evidence of acceptance into the SET program by December in the year of application.
About research scholarships
Research scholarships offer recipients the opportunity to pursue a major research project over a period ranging from one to three years. They are usually undertaken through an approved research institute in Australia or New Zealand, are paid as a stipend via the institute on behalf of RACS and may include departmental maintenance.
Research scholarships for 2022 are open from 1 March to 12 April, with outcomes advised in August 2021.
About learning and development grants
Learning and development grants offer recipients the opportunity to pursue professional development, training or small research activities in Australia, New Zealand or overseas.
They are usually undertaken over weeks or some months and are paid as a lump sum directly to the recipient.
Learning and development grants for 2022 open in August, with outcomes advised in December 2022.
Please visit the scholarships and grants program to view available opportunities, eligibility requirements, conditions and further information.
John Corboy Medal
Dr John Corboy (1969-2007) was elected chair of the RACS Trainees' Association in 2007. He was a great leader and a selfless representative of RACS Trainees. He generously gave his peers his time and wisdom. His energetic service to the profession and his tenacious passion for surgery despite personal adversity was remarkable.

This prestigious award for surgical Trainees commemorates Dr John Corboy's achievements and recognises exceptional service by other Trainees. The John Corboy Medal is awarded annually to a Trainee who demonstrates the characteristics for which John was admired.

The award is made to a candidate who shows some or all of the following qualities:
Outstanding leadership
Selfless service
Tenacity
Service to Trainees of the College
These qualities must be demonstrated in either the performance of his or her duties, service to the surgical community, the manner of and approach to the fulfilment of their surgical training and/or by their commitment to and involvement with the community of surgical Trainees.
Nominations for this award are held annually. For more information refer to RACS distinguished awards.
Nominations for the 2023 John Corboy Medal open June 1, 2022 and close July 31, 2022.