RACS executive leadership team and portfolios
RACS has a structure of four portfolios under the chief executive officer: Fellowship Engagement, Education, Operations and People and Culture with each managed by an executive leader.
On this page
Chief Executive Officer
John Biviano was appointed Chief Executive Officer of the Royal Australasian College of Surgeons in April 2019. He was previously the Deputy Chief Executive Officer and Executive General Manager of the Fellowship Services and Standards portfolio. 
John has over 30 years' experience working in the health sector, including working in medical colleges, hospitals and in government. For the past 12 years he has worked in senior executive roles in two of the largest specialist medical colleges in Australasia, with expertise in leadership, strategic policy development, professional standards, and government relations.
While at RACS he has had major involvement in the development and implementation of various sustainability in healthcare initiatives, the indigenous health strategy, and the Building Respect Improving Patient Safety Action Plan. He holds a Bachelor of Applied Science, a Masters in Management, and is a Fellow of the Institute of Managers and Leaders and a Graduate of the Australian Institute of Company Directors (AICD).
Email: CEO.RACS@surgeons.org
Phone: +61 3 9249 1205
Operations
The Operations function ensures the efficient management of the internal operations of the College. The portfolio contains the business resources of the organisation including Governance & Risk (which includes General Counsel); the President's office; Complaints; Business Transformation, Technology and Data; Finance; Global Health; Foundation for Surgery, and Conference & Events.
Emily Wooden was appointed Deputy Chief Executive Officer of the Royal Australasian College of Surgeons in 2018. She joined RACS in 2018 as the Chief Operating Officer.
Emily's most recent employer was Catholic Super, where she initially was Executive Officer, Business Transformation and then subsequently, COO. Prior to this, Emily had an extensive career across several specialty areas, sectors and organisations including executive positions with The Royal Australian College of General Practitioners, Complete Childcare Solutions, International Development Support Services (a commercial subsidiary of Oxfam Australia) and World Vision. A CPA by profession and Chartered Secretary, Emily has experience across many of the COO remits including Finance & Audit, Governance, Legal & Complaints, IT, People and Business Transformation. 
Email: Emily.Wooden@surgeons.org
Phone: +61 3 9249 1194
Education Development and Delivery
Tamsin Garrod, Executive General Manager, Education Development and Delivery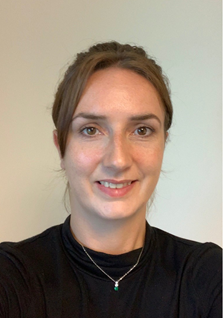 Tamsin Garrod has a PhD and a Master of Business Administration. She started her career in academia, both researching and teaching in the field of medical research and has a strong academic track record.
Tamsin then joined RACS in 2014, and has been fortunate to work across the College, starting in Research, Audit and Academic Surgery and then moving over to Education. Having been at RACS for seven years, Tamsin has a vast amount of knowledge of and respect for the College and its purpose. Tamsin also has experience as a company director and as a committee member across medical and membership organisations.
Education Partnerships
Christine Cook, Executive General Manager, Education Partnerships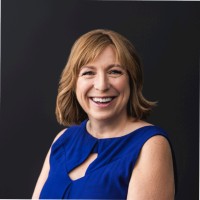 Christine Cook was appointed EGM Education Partnerships in January 2022. Christine has over 25 years of business experience, comprising 14 years of experience in the healthcare sector and comes from the Royal Australian College of General Practitioners where she was General Manager, Fellowship Pathways, responsible for the development of a new RACGP general practice training program. She was previously the CEO of GPEx, the South Australian GP training delivery organisation and comes with extensive knowledge in medical education and in developing trusted relationships with key stakeholders such as the Department of Health, ACRRM, AIDA, RDAA.

As EGM Education Partnerships Christine will focus on training, and on the College's relationship with specialty societies and specialty training boards, along with being responsible for the Surgical Education and Training Program, education governance, the Reconsideration, Review and Appeal (RRA) process, and Specialist International Medical Graduates (SIMG).
Fellowship Engagement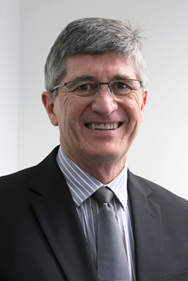 Incorporating the Australian states, territories and New Zealand offices, the Fellowship Engagement portfolio leads and oversees the maintenance and improvement of surgical standards, including continuing professional development for Fellows, and a range of other fellowship engagement activities that benefit Fellows. It also promotes professionalism and standards through communication and advocacy with government and relevant stakeholders.
The portfolio includes Fellowship Services; Professional Standards; Policy & Advocacy; Research, Audit & Academic Surgery (RAAS); State, Territory and New Zealand offices (STANZ) and the Library. 
Etienne Scheepers was appointed to the position of Executive General Manager – Fellowship Engagement in September 2019.  Etienne is a highly experienced leader who has held senior roles such as Chief Operating Officer (COO), Deputy Chief Executive and Executive Director in the government and the not-for-profit sectors. 
Etienne previously worked in New Zealand at the Waikato and Lakes District Health Boards as well as the South Australian Department of Health, Health Workforce Australia, the South Australian Department for Education and Child Development, and the Department for Child Protection. 
Etienne has extensive experience in health workforce reform and while he was at Health Workforce Australia he developed and implemented a national program of health workforce innovation and reform.
Email: Etienne.Scheepers@surgeons.org
Phone: +61 3 9249 1289