This session will focus on the legal, practical and ethical consequences of medical billing
Moderated by Mr Patrick Lo, FRACS
Synopsis
"How much should I charge?" In this interactive session we will explore the complex question of how to set surgical fees in the current context of pressured health budgets and consumer dissatisfaction with out of pocket costs. We will explore health economics concepts such as information asymmetry and the operation of the moral hazard, as well as the ethics of pricing and the social determinants of health. The speaker will explain the regulatory framework for medical billing in Australia and the legal consequences of incorrect billing. We will also examine principles of pricing and consider an approach to fee setting, before finishing with a discussion on the practical impact of high fees on the private health insurance market, medical tourism, and the next generation of surgeons.
Recommended pre-reading for this session:
Ethical Issues in Physician Billing Under Fee-For-Service Plans. https://academic.oup.com/jmp/article-abstract/45/1/86/5700357?redirectedFrom=fulltext
Wading Through Molasses. A qualitative examination of the experiences, perceptions, attitudes, and knowledge of Australian medical practitioners regarding medical billing. https://www.medrxiv.org/content/10.1101/2020.05.26.20113324v1

A surgeons perspective
Michael will aim to illustrate important principles of Medicare and Private insurance billing, using interactive examples to highlight some of common do's and don'ts.
Meet the speakers
Margaret Faux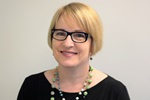 Margaret Faux is a solicitor specialised in Medicare and health insurance law, and a PhD candidate on the topic of Medicare claiming and compliance. Margaret is a published academic researcher on Medicare compliance, and expects to submit her doctoral thesis in 2020. She has been administering Medicare billing since it began in 1984, is also a Registered Nurse, and the founder and CEO of the global medical administration company, Synapse Medical, which operates one of the largest medical billing services in Australia via an app based billing system with Australia's only medical billing rules engine. Margaret is passionate about supporting doctors with their Medicare compliance obligations and unravelling the mysteries of Medicare and established Synapse's training academy to further that purpose, by offering the only comprehensive online courses on medical billing in the country. Margaret is considered one of Australia's leading experts on the operation of Medicare and contributes widely to the national health reform debate. Her publications are available at this link.
Contact Magaret Faux at Synapse Medical Services for information presented in this webinar
Phone: 1300 510 114 - Website
Michael Law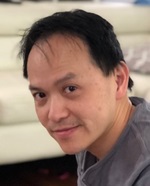 Michael is a breast and endocrine surgeon from Melbourne. He has been working both in public and private for over 10 years. He is part of a group practice based in the Eastern suburbs and is currently the Acting Clinical Director of Breast and Endocrine Surgery at Eastern Health.
Michael has been actively involved in the Preparation for Practice Course since its inception.