2023 | Volume 24 | Issue 2
HMP revolutionises heart transplantation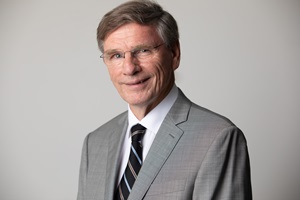 For the last 50 years of cardiac transplantation, donor hearts have been preserved during the ischaemic time by storage in ice slush (cold static storage).
There are substantial limits to this method of preservation, a major one being that the ischaemic time is limited to approximately four to five hours. After this time, the risk of primary graft dysfunction (PGD) and death progressively increases.

In a country the size of Australia, the safe ischaemic time limit of cold static storage imposes geographical constraints on the distances the donor heart can be transported. Consequently, there are donor hearts that are sometimes not able to be transplanted because the ischaemic time would be too long.

Hypothermic machine perfusion (HMP) as an alternative to cold static storage has been undergoing extensive investigation in Australia and Aotearoa New Zealand. The concept of HMP is not new, but it's the first time the Swedish-developed technology has been investigated outside Europe. The principles of HMP are low pressure, low-flow perfusion at eight degrees centigrade.

Professor David McGiffin, a recently retired cardiothoracic surgeon, has been investigating HMP experimentally with the Brisbane-based Critical Care Research Group (CCRG), which is directed by Professor John Fraser. The experiments consistently demonstrated that it was possible to preserve hearts for transplantation out to nearly 10 hours without PGD. This experimental work was so compelling that it translated into the Australian and Aotearoa New Zealand trial of HMP, involving the transplant centres in the two countries. The trial co-principal investigators were Professor McGiffin and Professor David Kaye, Director of Cardiology at the Alfred Hospital.

Geographically, nine hours is sufficient time to transport a donor heart anywhere within Australia and between Australia and Aotearoa New Zealand. The outcomes of the trial have revolutionised heart transplantation in the two countries. "Donor hearts can now be transported around Australia and Aotearoa New Zealand without the need to consider the
ischaemic time," says Professor McGiffin.

Although as yet unproven, HMP is very likely, to reduce the risk of PGD in particularly vulnerable recipients, for example, difficult transplants for complex congenital heart disease or explantation of ventricular assist devices, irrespective of the ischaemic time.

What's next for the development of this technology? "We will investigate if we can apply HMP to donation after circulatory death (DCD) donors," says Professor McGiffin. CCRG has been awarded an A$2 million National Health and Medical Research Council grant to return to the laboratory and repeat all of the experiments on DCD donors. Professor McGiffin and his colleagues hope these experiments will translate into another human trial of HMP, this time for DCD donors.

Looking ahead, Professor McGiffin thinks HMP will be widely used as its efficacy over cold static storage has been well demonstrated for long ischaemic times. It's possible that HMP will allow donor hearts to be transported on scheduled airline flights rather than using high-cost corporate aircraft. It may also allow heart transplantation to become a scheduled daytime case rather than a night-time case, as frequently occurs.

Professor McGiffin is now a Professor of Cardiothoracic Surgery at Monash University.