2023 | Volume 24 | Issue 2
Introducing the Renewal of Endoscopy Skills and Training Program
Author: Dr Brian Kirkby, FRACS
RACS has established a pilot colonoscopy peer support program, the Renewal of Endoscopy Skills and Training (REST) Program.
Overseen by endoscopists who have significant experience in endoscopy, the program is tailored to the individual needs of the endoscopist requiring support. These can include peer review of audit data on-site visit, clinical attachment to a peer, or other professional development activity. The program is founded on the principle of collegiality, with an emphasis on patient safety and quality endoscopy.

Colonoscopy is also the only surgical procedure in Australia where clinicians are required to recertify (triennially) against a defined set of criteria. This is outlined in the Colonoscopy Clinical Care Standard established by the Australian Commission on Safety and Quality in Health Care (ACSQHC). Failure to comply with recertification standards can result in a clinician being unable scope and deliver these services to the community.

RACS recently signed a tripartite agreement with the Gastroenterological Society of Australia (GESA) and the Royal Australasian College of Physicians (RACP) to establish a Recertification in Colonoscopy Conjoint Committee (RCCC).

The RCCC is a clinical expert advisory committee with equal representation from physicians and surgeons who will oversee the recertification of colonoscopists against the established standards. While Aotearoa New Zealand does not currently have a recertification program, it is essential for endoscopists to maintain their skills and meet recognised key performance indicators as outlined in the Endoscopy Guidance Group New Zealand (EGGNZ) Guidelines for Credentialling in Adult Endoscopy.

Endoscopists who feel they would benefit from accessing the REST program are encouraged to get in contact with the College.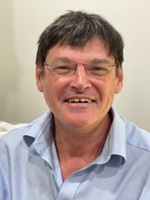 For more information or to express an interest in participating in the program, please write to surgical.endoscopy@surgeons.org