2023 | Volume 24 | Issue 2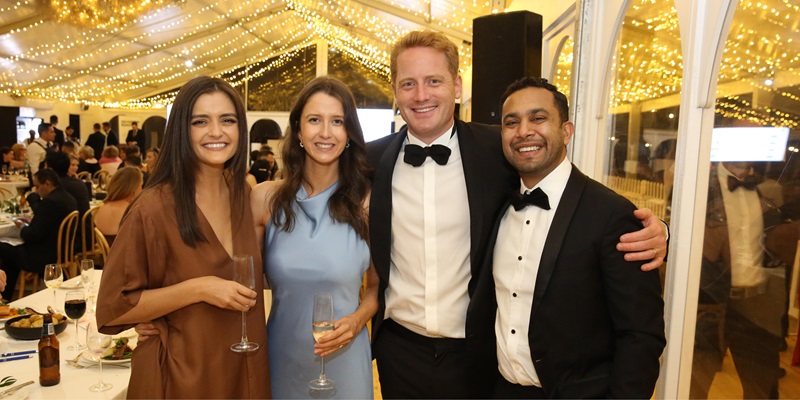 Bridey Smith, Georgina Juniper, Nick Smith, Giri Krishnan.

The South Australia (SA) Surgeons Charity Ball returned for its third instalment in February and was attended by 160 guests comprising of Fellows, Trainees, other medical professionals, staff, partners and sponsors.
The event was held in the Adelaide Botanic Gardens and through the evening, guests were treated to delicious food, live music and entertainment.
The highlight of the night was the live and silent auctions, which featured a range of high-quality items and experiences, including holidays, fine dining experiences, and jewellery. The bidding was intense, with guests eager to support a good cause and secure some amazing prizes.
By the end of the night, the event had raised more than $27,000 for the Maggie Beer Foundation, a not-for-profit organisation that is dedicated to improving the quality of life for people in aged care by providing them with nutritious and delicious food.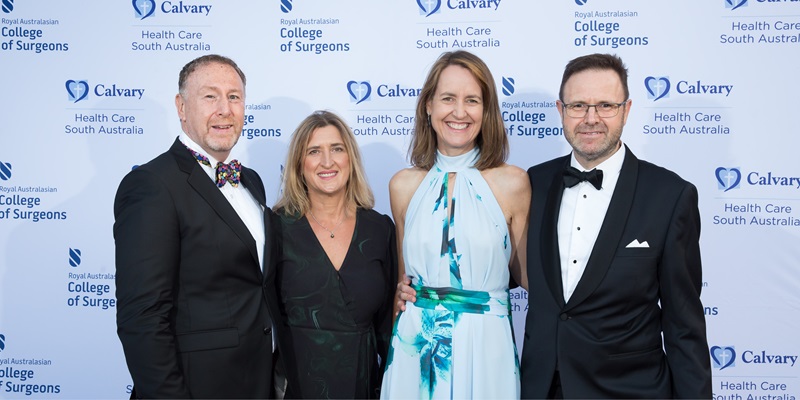 Conor Marron, Kate Marron, MaryAnn King, David King.
Thank you to Dr Ashani Couchman, South Australian Younger Fellows Chair and the Younger Fellows Committee who helped organise the event. A big thank you to the generous event sponsors, the RACS supporting staff, and our excellent hosts at the Botanic Gardens.
The event was an enormous success and a testament to the generosity of the state's surgical community. Work is already underway in planning for the 2025 South Australian Surgeons Ball and we hope to see you there!