2023 | Volume 24 | Issue 4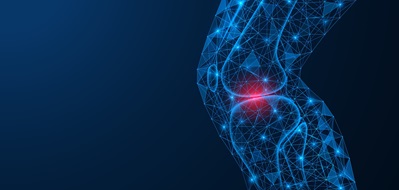 "As surgeons, we have a unique and overarching responsibility for managing patients in the pre-operative, intra-operative and post-operative periods. This includes, most importantly, who we choose to operate on."
Associate Professor Andrew Zacest, past chair of the RACS Pain Medicine and Surgery section committee is talking about the recent RACS position paper Management of perioperative pain in adults for surgeons . This is developed by the Section's committee and was launched at the Adelaide Annual Scientific Congress during the Pain Medicine and Surgery program in May.
The RACS Pain Medicine and Surgery section—formed in 2011—would like to see RACS Fellows develop an understanding of pain and its management. This includes assessing the patient's biopsychosocial aspects of their pain complaint.
"Assessing a patient in the pre-operative phase is potentially the most important phase of a surgeon's care. Identifying psychosocial variables such as pain self-efficacy, catastrophising and acceptance is important as these can influence surgical outcomes and be modified with suitable interventions."
The position paper refers to the Australia and New Zealand College of Anaesthetists' and the Faculty of Pain Medicine's document Acute Pain Management: Scientific Evidence (5th edition) (APMSE), endorsed by RACS.
"The committee sees this as a landmark tool for guiding all medical practitioners, including surgeons, who treat acute and perioperative pain."
Current committee chair, Dr Pauline Waites agrees and says, "Setting a patient's expectations before any intervention can be helpful. Keep these as realistic as possible."
The paper recommends strategies should the decision not to operate be made and the patient may feel abandoned.
"In these cases, timely referral to a specialist pain medicine physician or service is appropriate."
The position paper highlights that persistent post-operative pain may be delayed in some patients. In this situation, the patient should be thoroughly debriefed about the potential for post-operative pain and early referral made to appropriate specialists, or services, to ensure the best treatment.
Associate Professor Zacest says, "Patient concerns should not be dismissed. Actively listening and acknowledging the problem may reduce the perception that the patient has been 'abandoned' by the surgeon."
In most patients, opioid medication should no longer be necessary at the time of the first post-operative review. If opioid medication is continuing additional issues should be explored.
"While most post-operative visits are scheduled for six weeks, the pre-operative review indicating some 'yellow flags' or psychosocial risk factors, may necessitate an earlier review, which can resolve problems before they arise," Associate Professor Zacest says.
The paper also discusses the importance of clinical evidence for pain procedures, ethics, and financial considerations. It recommends that the clinical evidence for procedures to relieve pain needs to be reviewed regularly and critically by all surgeons. The current clinical evidence is sometimes controversial and varies enormously in quality. Evidence, or lack of evidence, for a particular surgery should be included in any informed discussion with the patient. Financial considerations to perform surgery for relief of pain can represent a potential conflict of interest and should be considered as such.
Stay up to date in pain medicine and surgery by joining the RACS Pain Medicine and Surgery section and coming along to the section's program at the Annual Scientific Congress in May 2024. Email pain.medicine@surgeons.org to join.