2023 | Volume 24 | Issue 4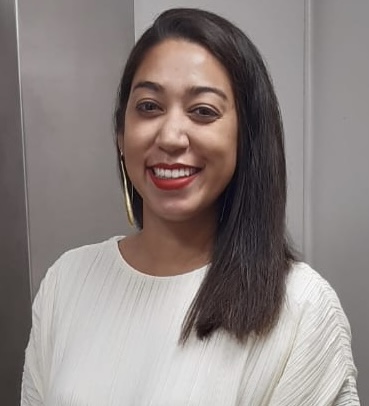 Dr Sharnice Koek
Dr Sharnice Koek's path to becoming a general surgeon has been characterised by determination, resilience, and a passion for medicine. Her journey exemplifies the power of perseverance and the ability to overcome challenges to achieve one's dreams.
Despite initial disappointment, Dr Koek used each setback as an opportunity for growth. After a year of research and completing a thesis, she successfully gained admission to the University of Western Australia's medical school. She honed her skills further as an intern and resident at Fiona Stanley Hospital.
Currently approaching the end of her General Surgery training, Dr Koek recently completed her Fellowship exam while on maternity leave. She anticipates finishing her final term in August before embarking on an Australia and New Zealand Hepatic, Pancreatic and Biliary Association (ANZHPBA) Fellowship next year.
"I had an interest in medicine, but my high school grades fell short. It was in university that I learned how to study effectively. Working with the hepatobiliary-upper GI team as an intern solidified my passion for surgery," Dr Koek says.
Under the guidance of supportive mentors, she chose to focus on hepatopancreatobiliary (HPB) surgery. Balancing her clinical responsibilities with ongoing research, Dr Koek developed a profound appreciation for the complexity and diversity of HPB cases.
"Each patient's unique journey became a source of inspiration, fuelling my passion for the challenging and fulfilling field of surgery."
The advancements in the field of surgery, particularly in the progression of minimal invasive surgery and the application of endoscopic techniques, have further fuelled Dr Koek's enthusiasm.
Witnessing the transformative impact of the evolving management for oncological patients who were once deemed inoperable, she is eager to contribute to the ever-evolving landscape of surgical care.
HPB surgery, with its broad range of conditions, both elective and emergency, malignant and benign, holds a special place in her heart, and she envisions forging a fulfilling career in this specialty.
"I am looking forward to starting my AANZHPBA Fellowship next year and excited for what the next few years entail," she says.
In addition to her clinical pursuits, Dr Koek has actively contributed to the surgical community. Serving as the Western Australian representative for the Royal Australasian College of Surgeons Trainees' Association (RACSTA), she advocated for the wellbeing of Trainees across various surgical specialties.
In this role, she participated and collaborated with representatives from other medical disciplines and states. She addressed issues surrounding Trainee wellbeing and the impact of COVID-19 related disruptions on Fellowship exams and mandatory courses.
Currently based at Sir Charles Gairdner Hospital in Western Australia, Dr Koek is actively involved in the WA Liver & Kidney (WALK) surgical unit.
As a Trainee, Dr Koek has drawn inspiration from strong mentors. Witnessing the increasing number of women within surgery at different stages of their career and the support they have received has reinforced her belief in the compatibility of a surgical career with family life.

Having experienced the joys of motherhood while pursuing her professional aspirations, she is proof that a fulfilling life in surgery can be achieved while maintaining a healthy work-life balance.
"If there is something that comes out of my story it is that things may not work out the first time or as planned, but I have never lost focus on what I wanted to achieve. I was determined to make the most of that time by engaging in valuable endeavours that would benefit me in the long run," Dr Koek says.
Outside of her demanding schedule, Dr Koek enjoys hiking with her partner—taking advantage of the scenic trails in Perth's hills. She is also an avid traveller and diving enthusiast.
Currently, she is learning Spanish—a personal endeavour inspired by her partner's heritage.