2023 | Volume 24 | Issue 5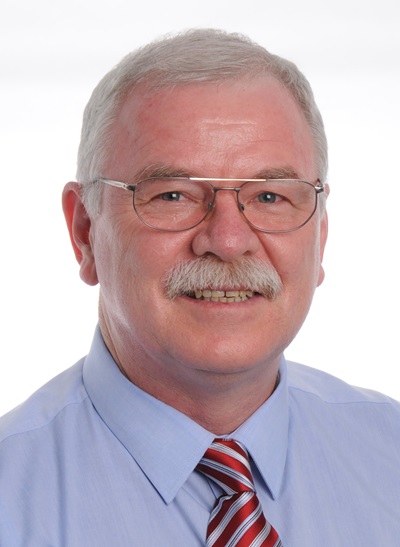 Engineer and academic Emeritus Professor Raphael Grzebieta has been tackling road trauma for more than two decades. This year he was the recipient of an Order of Australia medal for his work promoting and improving road safety.
As a member of the Royal Australasian College of Surgeons (RACS) Road Trauma Committee, he brings a broad skill set and vast experience to the group's work of reducing the incidence and impact of road accidents.
The RACS Road Trauma Committee was established in 1970 in response to the escalating road toll and the recognition that death and disability from road crashes represented a public health issue, which needed urgent attention.
In his own career, with the Transport & Road Safety Research Centre at the University of New South Wales and the Victorian Institute of Forensic Medicine at Monash University, Emeritus Professor Grzebieta recognised the same need to address the impact of road trauma but from an engineering perspective.
His interest in reducing road trauma was ignited when he returned to Australia after gaining a Bachelor of Engineering and Master of Engineering Science in Poland.
While he was born in Yallourn in Victoria, as the child of Polish immigrants, he was offered a scholarship to study in Krakow.
After seven years he returned to Australia and undertook a PhD with a mentor who was developing a new theory on structural crash-worthiness after the collapse of the Westgate Bridge.
I thought it was fascinating and so I decided, 'Ok, that's where I'll go', and I started doing a PhD," Emeritus Professor Grzebieta says.
I was crushing all sorts of structures, looking at the frontal crumple zones of cars and how you prevent injury."
After some time working in the area, he started feeling dissatisfied that he was writing papers that few people read and made no real impact on the reality of road trauma.
When he was approached to chair a Melbourne chapter of the Australasian College of Road Safety, he jumped at the opportunity.
Since then, Emeritus Professor Grzebieta has led change in many aspects of road safety—from driver behaviour to vehicle and road design.
On the Road Safety Committee, his skills complement those of surgeons, other health professionals including epidemiologists and psychologists, and transport bodies.
He brings to the committee a knowledge of biomechanics that is invaluable in understanding the cause of a particular injury that a surgeon sees in the operating theatre.
In the case of a bike injury, I can see what happens to people in terms of the biomechanics and what the forces are that apply to these people.
The surgeons, of course, do their autopsies and pathologists do their autopsies, and I can see, 'Ok, well, why are all the ribs fractured on one half of someone's chest?'
I can relate it back to a reconstruction, draw a diagram and show how it happened in the incident."
One of the most significant changes that Emeritus Professor Grzebieta has helped to usher in has been the adoption of wire rope barriers along highways, both in Australia and internationally.
You see them every now and again they've been hit and the posts have been pushed down. That's where someone could have died, and so it saved their lives," he says.
He is also proud to have improved the safety of quad bikes, a major cause of injury and death in Australia.
In collaboration with RACS members, Emeritus Professor Grzebieta called for a change to the law requiring the use of roll bars and stability testing after he and the committee established the cause of quad bike deaths.
What we found was most people were being asphyxiated, as opposed to being crushed," he said.
The roll bars and stability testing were to counter that. Our reports featured heavily in the proposal to the minister to change the law, and now there's a new law for quad bikes.
In the committee, I explained, from a physics perspective, how these rollovers actually occur and how these quad bikes have less stability than that of a heavily overloaded semitrailer—they can be destabilised by something as small as a tuft of grass.
As a result, the surgeons were seeing asphyxiations in the operating theatres."
Similarly, engineering and surgical experience and expertise revealed the extent of go karting injuries caused due to inadequate or dangerous barriers, leading to improved regulations.
Despite the committee's successes, Emeritus Professor Grzebieta is often dismayed by the pace of change and the resistance to new or tighter regulations.
When the law changes, it's terrific. But we often feel frustrated because we know what needs to be done and tell them, 'Look, this is what you've got to do. This is how you'll reduce these injuries.' But it tends not to happen, or it comes with a massive battle."
After receiving a Member of the Order of Australia (AM) honour in 2023 for significant service to the transport industry through road safety research and promotion, Emeritus Professor Grzebieta aims to use the award to encourage politicians to choose safety in designing roads or setting regulations.
He aims to compile a list of the Members of Parliament (MPs) who wrote to congratulate him on the award.
It was very pleasing to be acknowledged for my work, but what I'm going to do next is use it to send letters to the MPs to let them know what they can do.
It's encouraged me, incentivised me to go even further, push harder and get more things changed to save more lives."
Some of the causes that are next on Emeritus Professor Grzebieta's list are to call for an 80 km/hour speed limit on all rural roads that don't have median barriers or side barriers.
The limit is not a number plucked at random, but a result of data that shows that 80 km/hour is the highest survivable speed.
It has been introduced on roads in Sweden, England and the Netherlands—best practice countries when it comes to road safety.
It has also been adopted on the Mornington Peninsula, leading to a 50 per cent decrease in fatalities and 40 per cent decrease in road injuries.
He would also like to see the default speed limit in built up areas reduced to 40 km/hour.
We're calling for the speed to be reduced from 50 to 40 in our suburban streets—not the feeder roads, but the suburban streets where our kids play, and where we take our dogs for a walk. Forty kilometres per hour would be much more appropriate and the reason for that is based on science," he said.
Emeritus Professor Grzebieta praises the changes surgeons have ushered in that have improved road safety, including the introduction of breathalysers and the establishment of the Australasian College of Road Safety.
When we have the science, and work together, we know what needs to be done and we just have to be able to make the regulators and politicians listen."