Surgical Senior Resident Medical Officer (Bruce)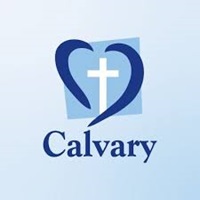 26 February 2021
Surgical Senior Resident Medical Officer
Bruce
Surgical Senior Resident Medical Officer
Calvary Public Hospital Bruce, ACT
Temporary Full Time Position (February 2022)
Salary range: $96,000– 117,000

About Calvary
Calvary Public Hospital Bruce (CPHB) is a 265 bed multi-discipline, modern health care facility serving the ACT community. Our services include public and private hospital care, acute and sub-acute care, home care services and retirement and aged care services. Calvary employs over 11,000 people and has over 1,500 volunteers.

About the role
With the growth and demand on General Surgical services in The Territory, Calvary is seeking a SRMO to assist our General Surgery Registrars and Consultants. The SRMO assists general surgery consultants, subspecialty consultants and accredited and non-accredited surgical registrars in the care and management of surgical patients. This position entails participation in the surgical Resident roster including nights and weekends, and attending to emergency department and inpatient consults.

What you bring
* Fully registered medical practitioner with AHPRA
* Proven competence in applying Medical knowledge and sound judgement in clinical diagnosis, investigation and treatment of patients
* Demonstrated ability to contribute to the general management of a clinical unit in a customer focused environment, including the ability to work as a member of a multidisciplinary team.

How to apply?
Applicants are expected to respond in writing with a cover letter outlining the following:
* A cover letter (max 1 to 2 pages) stating your suitability (using the position description as a guide) for the role;
* Current Resume
* Contact details of 2 professional referees

Closing date for applications: 11:45 pm, Wednesday, 10th March 2021

Applications must be submitted online via: http://www.calvary-act.com.au/career-vacancies.html (Reference Number: 14927)

Please note we are unable to accept emailed applications or resumes and phone calls from recruitment agencies.

Contact Officer for further information:
Miffany Callan
JMO Manager
Miffany.callan@calvary-act.com.au
Staff Specialist (Neurosurgery)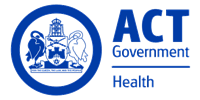 3 February 2021
Staff Specialist (Neurosurgery)
Canberra
Staff Specialist, Department of Neurosurgery
Division of Surgery | Canberra Health Services
Temporary – Four Months

About us
Canberra Health Services provides acute, sub-acute, primary and community-based health services to the ACT and surrounding region.
The key strategic priority for acute services is to deliver timely access to effective and safe hospital care services.
The hospital delivers a full range of medical, surgical and obstetric services, including complex procedures in areas such as cardiac surgery, neurosurgery and neonatal intensive care. Over 26,000 procedures (elective and emergency) are being completed each year across both public hospitals.
ACT Health is a partner in teaching with the Australian National University, the University of Canberra and the Australian Catholic University.
The Division of Surgery includes Surgical Bookings and Pre-Admission Clinic, Anaesthesia, Perioperative Medicine & Pain Management, Ophthalmology, Operating Theatres, Intensive Care Unit, Post-Anaesthetic Care Unit, Day Surgery Unit and Admissions / Extended Day Surgery Unit, Capital Region Retrieval Service, specialist surgical ward areas, medical and nursing outpatient services, Pain Management Unit, Shock Trauma Service and the Trauma and Orthopaedic Research Unit

Overview of the work area and position: Department of Neurosurgery
The Department of Neurosurgery is a busy service supported by excellent imaging and diagnostic facilities.
The Department manages, on average, 900 patient separations per annum. The Department currently consists of 4 full time staff specialists and 3 Neurosurgical Registrars (2 SET trainees and 1 non-accredited) and junior medical officers. In-patients are managed in a dedicated Neurosurgical ward (which includes a high dependency area); nursing and allied health staff are specialty trained. There are 2 full time secretaries and data management. State-of-the-art Neurosurgical equipment is available in the dedicated Neurosurgical operating room – which has an intraoperative MR Scanner.
How to Apply
Interested applicants can apply via the ACT Health Jobs Website – https://acthealth.taleo.net/careersection/external/jobdetail.ftl?job=01U4G&tz=GMT%2B11%3A00&tzname=Australia%2FSydney
Enquiries: Melanie.Applebee@act.gov.au