VMO Otorhinolaryngology (ENT) Surgeon (Coffs Harbour)

16 October 2020
VMO Otorhinolaryngology (ENT) Surgeon
Coffs Harbour
VMO Otorhinolaryngology (ENT) Surgeon
Coffs Harbour Health Campus
Would you like to work in Australia's finest climate, surrounded by long white beaches with rainforest only 15 km away? Coffs Harbour is on the north coast of NSW, midway between Sydney and Brisbane with daily access by air to all Australian capital cities. The area boasts superb beaches, mountain scenery, excellent facilities and a relaxed outdoor lifestyle.
This position provides contemporary comprehensive specialist services for optimal patient outcomes and support training to clinicians across multiple disciplines to achieve quality education and safe clinical practice.
Applicants must be eligible for registration with the Medical Board of Australia as a Specialist Otolaryngologist – Head and Neck Surgeon, and/or overseas trained specialist pathways with demonstrated recent clinical experience in Otolaryngologist – Head and Neck Surgery at the role delineation of the service.
Employment Type: Visiting Medical Officer
Position Classification: Visiting Medical Off
Remuneration: -
Hours Per Week: 0
Requisition ID: REQ190664
Advertising Close: 10 November 2020
Enquiries: For role related queries or questions contact Julie Sillince on Julie.Sillince@health.nsw.gov.au
To Apply: https://healthnswgov.referrals.selectminds.com/mnclhd-int/jobs/vmo-otorhinolaryngology-ent-surgeon-coffs-harbour-health-campus-sessional-84032
VMO General Surgeon (Albury)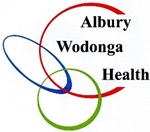 30 September 2020
VMO General Surgeon
Albury
VMO General Surgeon
Albury Wodonga Health (AWH)
A unique opportunity exists for a General Surgeon to permanently relocate to our region and establish a well-supported public & private practice with an appointment.
AWH is seeking a VMO General Surgeon to participate in both emergency and elective general surgery provision. The Department of General Surgery currently consists of eight General Surgeons, with a vacancy soon to arise. Surgical Services at AWH include local surgeons providing General, ENT, Urology, Orthopaedics, Ophthalmology, Plastics, and Paediatric Surgery. With seven operating theatres over two acute sites, clinical support is provided with comprehensive Emergency, Anaesthetic, Intensive Care, Specialist Physicians, and diagnostic services.
AWH is the first cross border public health service to exist in Australia, operating under agreement between NSW and VIC governments to provide the largest regional health care service between Sydney and Melbourne comprising two public hospital in Albury and Wodonga.
AWH and local private hospitals have established strong links with each other providing health care to the population across Southern NSW and North East Victoria. They are supported for education and training through the University of NSW Rural Clinical School providing placement and support for rural medical students.
Albury is a vibrant city servicing a regional population of over 300,000 located at the central point between Sydney and Melbourne. The city has an abundance of high quality education institutions, medical and health facilities, retail and service providers.
The City is in close proximity to regional wineries, 1 hour to the Victorian snowfields, Lake Hume, and supports an active cultural and artistic scene.
Applicants must have FRACS and specialist registration with AHPRA.
For a confidential discussion please contact Mr John Stuchbery, Director of Surgery on jstuch@bigpond.net.au or for further information Dr Glenn Davies, Executive Director Medical Services on 0427 240 605 or glenn.davies@awh.org.au.