Advanced Reconstructive Microsurgery Fellowship
The Plastic & Reconstructive Surgery Unit at the Royal Melbourne Hospital is offering an international one-year clinical Advanced Reconstructive Microsurgery Fellowship. The position is open to qualified overseas Plastic Surgeons eligible for temporary medical registration in Victoria. The Unit specialises in microsurgical reconstruction for breast, head & neck cancer and limb trauma. The Unit also manages a large number of general plastic surgery cases, including elective and post-traumatic hand surgery, bony facial trauma, brachial plexus injuries, melanoma and provides a broad reconstructive service to all specialties. There are more than 2,000 surgical procedures performed a year including 250+ free flaps. The Fellow is required to participate in 2-3 major head & neck lists and 1-2 breast reconstruction lists per week and contribute to a research project leading to publication or presentation. The case load will also include emergency surgery and elective general plastic surgery lists. The Fellow will attend outpatient clinics and contribute to the management of inpatients.
Appointments are for 12 months from 2nd of September 2024 through to 31st of August 2025.
Applications open:
1st of February 2023
Applications close:
7th May
Interviews:
Late May (via Webex)
Job offer:
TBC
Please refer to the MH Careers website to apply:
https://melbournehealth.mercury.com.au/
Colorectal Fellow
Colorectal Fellow
Cabrini Monash University Department of Surgery
Part Time, 12-month appointment, commencing 29 Jan 2024
Cabrini is a not-for-profit healthcare organisation with over 800 beds in seven clinical campuses across the continuum of care.
The Cabrini Monash University Department of Surgery focuses on performing high quality clinical and basic science research with an emphasis on answering clinically important questions that can be translated into better quality patient care and outcomes.
The Cabrini Colorectal Specialty Group is involved with high volume and high-quality colorectal surgery including significant numbers of robotic and laparoscopic colorectal resections, transanal surgery, anorectal physiology and the full spectrum of benign diseases.
An opportunity is now available for a motivated and enthusiastic professional with relevant experience to join our team and assist, under supervision, in the management of colorectal inpatients and participate in the clinical and translational research program. The position is part-time in the contract, but the salary and time will be supplemented with private assisting, therefore we expect the total to be equivalent to full-time.
Applicants ideally should hold a Fellowship in General Surgery of the Royal Australasian College of Surgeons or equivalent and be committed to a year of dedicated colorectal training and research. Attainment of Australian medical registration is essential.

Requirements of the role:

Registered Medical Practitioner with relevant experience, FRACS or equivalent highly recommended

Responsible for the clinical management of colorectal inpatients and emergencies as directed and supervised by the colorectal surgeons

Participation in colorectal audit activities

Participation in the Cabrini Monash University Department of Surgery research program

Participation in the Cabrini undergraduate teaching program

Candidate needs to be eligible for AHPRA (Australian Health Practitioner Regulation Agency)

At least two Referees' letter required in the application
Application through
https://cabrini.wd3.myworkdayjobs.com/Cabrini/job/Malvern/Colorectal-Fellow_R004039-2
Enquiries to:
Mr Raymond Yap
raymondjyap@crsurgery.com.au
General Surgeon
General Surgeon
NHW is the major regional health service and specialist referral facility for Northeast Victoria.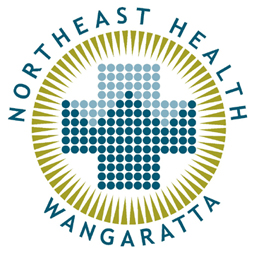 Wangaratta is under three hours drive from Melbourne. It is in a magnificent rural setting with snow fields, rivers, vineyards, national parks and a host of recreational activities on offer.
It has over 11 schools including private Catholic and Anglican schooling options for pre-year 12. It is within 45 minute drive to Albury which is a large rural city that has also has a regional airport.
Job details
This position will provide services to NHW for elective and emergency General Surgery and will share on-call cover with the four existing General Surgeons. There is also the opportunity to join a busy private general surgical practice.
Surgical experience in broad based general surgery is preferred. However applicants who have recently attained their FRACS and have a demonstrated interest in regional health care are still encouraged to apply.
You must have Specialist Registration with AHPRA and Fellowship of the Royal Australian College of Surgeons and appropriate experience. Specialist trainees approaching the end of their training are also encouraged to apply.
Applying for the role:
•
Enquiries can be made via EA to Executive Director of Medical Services
NHWExectuiveEAs@nhw.org.au
•
Confirmation of full Covid-19 and Influenza Vaccination or an approved medical exemption is required upon application
•
A PD for this role can be downloaded below or at
www.northeasthealth.org.au/careers/jobs/
•
Applications must address the key selection criteria from the PD
•
Employment Statutory Declaration form must be submitted with your application
•
To apply for this position hit Apply Now/Join Now or head over to our careers page at
www.northeasthealth.org.au/careers/jobs/
•
All additional documents can be uploaded within the application after filling in the key criteria
•

Applications close Sunday, 16th April 2023
General Surgeon – Fractional Specialist
General Surgeon – Fractional Specialist
Join a large regional tertiary referral hospital:
• Relocation Support Assistance available for successful candidate undergoing relocation
• Temporary Accommodation provided
• An opportunity to work with a leading regional health service
Location:
• Bendigo is one of Victoria's fastest growing regional cities making it a great city to live and work in.
• A regional city that offers excellent schools, shopping and cultural precincts, sporting facilities and various tertiary facilities.
• Melbourne city centre is 2 hours from Bendigo and 1 hour 25 minutes from Tullamarine (Melbourne) airport.
• The local Bendigo Regional Airport is about to be expanded and currently runs daily return flights direct to Sydney.
Role Description
Fractional Specialist General Surgeon reporting to the Clinical Unit Head General Surgery. This position is Fractional 27.3 hours per fortnight (hours negotiable for the right candidate).
The Surgeon will provide surgical care to patients of Bendigo Health, including:
• General, laparoscopic and open procedures
• Endoscopic procedures (gastroscopy and colonoscopy)
• Desirable skills would be Breast and Endocrine specialty interest.
About General Surgery
The General Surgery department is part of Bendigo Health's Surgical Services Directorate.
The Team consists of a number of General Surgeons, assisted by Registrars, who provide a wide range of services to both public and private patients, some of whom also provide services to Echuca and Castlemaine.
The Acute General Surgical Unit (AGSU) is an initiative to help streamline all general surgery emergency presentations. A dedicated team of both medical and nursing staff work within AGSU to expedite patients from the ED to theatre, or directly to the Surgical Unit as required.
Applications addressing the key selection criteria are to be submitted online.
https://bendigohealth.mercury.com.au/ViewPosition.aspx?enc=o92CyAOQEmWsJbZMeE%2BEMxmG1pMq13ffWtu08JITnfOOU9UXHsx1UQsZG92lHBvFhTF3Dn9%2B4duJ3p3QLysqOMhsIuKsLVQ%2BDNXBGleKmlM%3D
Contact Details:
Mr Tony Gray
Clinical Unit Head
General Surgery
0407 835 623
Closing date:
Sunday 11th June 2023
Medical Specialist in Cardiothoracic Surgery
Applications are invited for a Medical Specialist in Cardiothoracic Surgery at Barwon Health. This role is a temporary full time role from 2nd September 2023 - 30th August 2024.
The successful applicant must be able to demonstrate strong clinical skills and knowledge in Thoracic Surgery as well as possessing excellent communication and interpersonal aptitudes.
A high level of commitment to top quality patient care is essential.
Closing date:
14 June
Apply now.
Staff specialist Orthopaedic surgeons
STAFF SPECIALIST ORTHOPAEDIC SURGEONS
Permanent opportunities including full-time and fractional positions
•
Generous financial relocation support $$ & Visa Sponsorship on offer
•
Flexible work practices offered
•
New Theatres to work in as well as Teaching, Education and Research Opportunities
•
Ongoing contracts offered
•
ANSZCO code 253154
Your role would include but not limited to:
•
Managing an allocated workload to deliver high level specialist orthopaedic clinical services within a multidisciplinary team in accordance with prescribed professional and ethical standards of RACS and AOA.
•
Provide, supervise and be responsible for the provision of clinical duties within the Department of Orthopaedics including inpatient care, pre- and post-operative, outpatient care and supporting the fracture clinics.
•
Promote and participate in clinical governance activities and other patient safety quality activities including clinical audits, M & M and constructive engagement with VHIMS/Riskman.
•
Participate in the after-hours on-call roster as required.
•
Contribute actively to the education and training of interns and junior medical staff in Orthopaedics/Surgical disciplines.
Candidates who will be obtaining fellowship in the near future are encouraged to apply.
We are looking for
•
Eligibility for specialist registration with AHPRA and hold Fellowship of the Royal Australasian College of Surgeons with recognised qualifications in Orthopaedic Surgery (applicants expecting to be awarded fellowship prior to, or within three months of the expected commencement date may be considered).
•
Ability to assist with supervision and support of students where appropriate.
•
Ability to demonstrate sound communication and interpersonal skills.
•
Ability to manage change & work in a team environment.
•
Ability to participate in clinical practice audits. Demonstrating an open attitude to constructive educational and practice improvement dialogue about such cases
Applications close:
23 April 2023
Please contact
Dr Senthil Kumar Rengasamy (03) 5831 0000