Fellowship in Bariatric Surgery - 2024
Fellowship in Bariatric Surgery - 2024

Joondalup Health Campus
Perth, WA
Joondalup Health Campus (JHC) is seeking expressions of interest for a Fellowship in Bariatric Surgery for 2024. JHC is a 722-bed collocated public/private major teaching hospital in the northern suburbs of Perth operated by Ramsay Health Care.
JHC has the WA Health Department contract for performing the majority of bariatric surgery for the state, performing approximately 280 public and 300 private bariatric operations a year. We have four bariatric surgeons and perform all bariatric operations including bands, sleeves, bypasses and revisional surgery.
The Fellow position will be for one year beginning 5 February 2024. Working with three of our Bariatric and General Surgery Consultants, the Fellow will have the opportunity to develop their skills in all facets of bariatric, upper gastrointestinal and emergency bariatric surgery.
This position would suit Fellows who have recently gained their Fellowship in General Surgery and who wish to subspecialise in Bariatric Surgery. The Fellow will work with both training and service registrars. The position will require being on-call for General Surgery, Bariatric and Upper Gastro-intestinal Surgery as a second on call.
Remuneration package will be discussed upon application.
Enquiries to David Yong email
dhkyong@gmail.com
Orthopaedic Services Registrar / Senior Resident Medical Officer
Orthopaedic Services Registrar / Senior Resident Medical Officer
Hollywood Private Hospital, WA

Full time fixed term position |6 - 12-month contracts available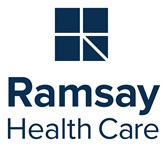 6 February 2023 - 14 January 2024

The successful applicant will be responsible for ensuring that quality, evidence-based medical care is delivered within a safe team environment that is conducive to learning. They will provide care to patients in the hospital under the guidance of the specialists, with a significant amount of theatre time. The roster does not include night shifts or rostered afterhours shifts.

Hospital profile
Hollywood Private Hospital is a modern, acute care hospital in Nedlands with a strong reputation for excellence in patient care. With over 900 licensed beds, Hollywood is Australia's largest private hospital with more than 700 accredited specialists working a comprehensive range of medical and surgical specialties.

Essential criteria
• General AHPRA registration
• Minimum 2 years' clinical experience
• Competent in providing basic life support measures
• Effective interpersonal and communication skills
• Proven ability to work effectively in a team and independently as required

Desirable
• Experience in a tertiary teaching hospital
For more information call Medical Services on (08) 9346 6249.

To apply
Submit CV, two professional references, statement addressing selection criteria via Current Vacancies section at www.amazingcareers.com.au