The gift of health could be your lasting legacy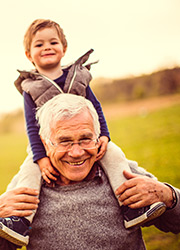 Thank you for your interest in advancing surgical care.
The health and well-being of future generations depends on the research and advanced training we do now. For over 40 years, the Foundation for Surgery has helped fund some of the most exciting and critical research conducted in Australia and New Zealand.

But we still have a long way to go and it will take more than just one lifetime.
There are two very special ways you can leave an ongoing legacy through the Foundation for Surgery:

1. Leave a bequest - of any size - to make an extraordinary difference and advance your area of passion or specialty forever.

2. Establish your own named perpetual scholarship or grant. For as little as $20,000, you can establish your own scholarship to change lives and see the results of your philanthropy in your lifetime.
Why establish your legacy through the Foundation for Surgery?
Create a lasting legacy in your name
The Foundation for Surgery offers the opportunity to those considering establishing a scholarship or leaving a bequest to leave a lasting legacy in your name.
Not only will your area of passion be advanced, but it will be remembered forever through a scholarship in your name.
100% of your gift – fighting for a healthier future
All fundraising costs for the Foundation for Surgery are generously provided for by the Royal Australasian College of Surgeons, ensuring 100% of your gift is dedicated to your area of interest and passion. Unlike other charities or trusts, no overhead or administration fees are deducted for your donation. This means that every cent of your precious gift achieves its maximum impact in the community.
An ongoing lasting impact
What could be more powerful than establishing a scholarship in your name?
Having it remembered forever.
All scholarships and grants are held in perpetuity by the Foundation for Surgery. This protects your gift forever, ensuring you will be making a real difference in the community for generations to come.
Most importantly, every legacy is handled with care and respect, and works to achieve its maximum impact in advancing surgical care.
Meet some of our supporters
Our compassionate and forward-thinking supporters are already helping create a healthier future.
In the last few years, many people have taken advantage of this opportunity to establish their own legacies or honour their colleagues and/or loved ones:
The Morgan Travel Fellowship, Daniel Christidis Scholarship, Pickard Robotic Training Grant, Davison Family Scholarship, Katherine Edyvane Scholarship in Humanitarian Surgery, Anwar and Myrtha Girgis SIMG Grant, The Prof Aziz Hamza Rural Surgery Grant and The Poate Family Plastic & Reconstructive Surgery Travel Grant - just to name a few.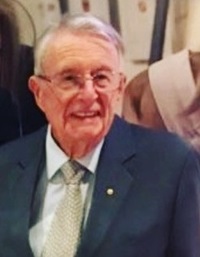 A living legacy: Mr Brian Morgan (New South Wales) making a difference, and seeing the impact.
Brian has been an active and renowned colon and rectal surgeon and wanted to give back and support young surgeons. Travelling overseas was critical in Brian's career. Therefore, upon his retirement, he established a Fellowship, through the Foundation for Surgery, that supports outstanding young scholars to travel overseas and gain clinical experience or conduct research annually.
Brian now enjoys seeing successful scholars learn and grow each year.
---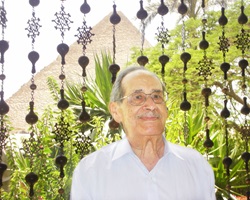 A legacy in memoriam: Dr Anwar Riad Girgis' (1927-2015, South Australia) legacy lives on through the Anwar and Myrtha Girgis SIMG Grant, established by his children.
Anwar lived a full life that took him from war-torn Egypt to Edinburgh and later South Australia. Despite numerous challenges, Anwar focussed on the most vulnerable people under his care. He ensured they were protected, cared for professionally and treated with compassion.
Mona and her brother Peter started the 'Anwar and Myrtha Girgis SIMG Grant' to continue their father's legacy and support aspiring surgeons from migrant, refugee and asylum seeker backgrounds. "Mum and dad were compassionate and through this scholarship, that compassion will live on. I know this scholarship will make a difference."
---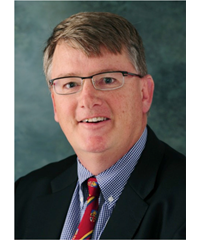 A bequest legacy: Professor Philip Walker (1957-2014, Queensland) leaving his legacy for future generations.
Professor Walker lived a full and active life as a renowned vascular surgeon. He was always committed to helping others and his final act of compassion was to leave gifts to several charities when he passed away, including the Foundation for Surgery.
Professor Walker's gift is now being used to fund the best vascular disease research and help save lives.
---
How to establish your scholarship or leave a bequest
Whether you are establishing a scholarship or grant now or writing your Will to provide for the future, establishing your legacy through the Foundation for Surgery is a simple process.
Think about what you want your legacy to be and if you want your gift to go toward something specific. You may want your scholarship dedicated to an area of personal importance to you. The Foundation for Surgery is committed to Global Health in the Asia-Pacific Region, Indigenous Health, and surgical research and training and can establish scholarships in any of these areas.


Contact the Foundation for Surgery team at foundation@surgeons.org. She would love to hear from you and is there to help ensure you have all the information you need and help you develop your specific legacy.


Discuss your decision with your family and loved ones. This will ensure they understand and support your reasons for choosing to help the Foundation for Surgery in such a powerful way.


If you are considering a bequest, consult your legal advisor about the most appropriate gift for your circumstances.
1927 Society
Including a gift in your Will is a powerful act of foresight and compassion. The 1927 Society is established to honour and appreciate our kind benefactors.
If you have included a bequest to the Foundation for Surgery in your Will, please let us know so we can personally thank you and invite you to join the 1927 Society.
Contact us
If you would like more information about establishing your legacy, please contact the Foundation for Surgery, at foundation@surgeons.org or on +61 3 9249 1110 for a confidential chat.