Fellows from the Royal Australasian College of Surgeons will be participating in this year's ANZAC Day Dawn Service in remembrance of those who have served and who are still serving our country during conflict and crisis.
Victorian Orthopaedic Surgeon and Clinical Director for Surgery and Perioperative Services for RAAF, Dr Annette Holian, FRACS will be giving the Dawn Service address on ANZAC Day at the Melbourne Shrine of Remembrance. She will talk about bravery, courage and the effects that service has on family as well as supporting girls to explore their abilities, and the need for kindness, understanding and employment for our returned veterans.
Adelaide General Surgeon and Clinical Associate Professor, Department of Surgery, University of Adelaide Susan Neuhaus, FRACS will provide the Dawn Service address at the Australian war Memorial in Canberra on ANZAC Day.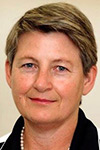 Dr Annette Holian, FRACS
Dr Holian holds the rank of Group Captain and has ceremonial duties as a Governor of the Shrine of Remembrance in Melbourne. She is the first female to graduate from the Victorian Orthopaedic training program in 1990, and practiced initially at Monash Medical Centre with specialization in Paediatric orthopaedics.
She joined the RAAF in 2000, and subsequently shifted towards Trauma Surgery from where she was able to help lead development in Australia's civilian disaster response capability.
She has undertaken five deployments to war zones including three tours in Afghanistan. Her career has shifted focus over time, but has always been directed at improving access to surgery for those in need, whether they be children or adults with disabilities, trauma victims, people who live in remote areas, military members, civilians caught up in conflict or victims of a natural disaster.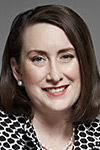 Associate Professor Susan Neuhaus, FRACS
Associate Professor Neuhaus's 20 year career includes both Regular Army and Army Reserve service. Her operational experience includes deployments to Cambodia, Bougainville and Afghanistan.
She was promoted to Colonel in 2008 and her military service was recognised with the award of the Conspicuous Service Cross in the 2009 Queen's Birthday Honours List.
Susan remains actively involved in veteran's health issues and holds the position of Associate Professor, Conflict Medicine at the University of Adelaide.
The RACS Surgeons in Conflict display examines the role of surgeons in Korea, Vietnam, East Timor and Afghanistan. Korea is sometimes considered the 'forgotten war' but those who served remember the difficult conditions, exacerbated by the rugged terrain and freezing weather.
A number of civilian military teams from Australia and New Zealand went to Vietnam in the 1960s and 1970s - these complemented the army medical teams.
The display also looks at RACS Councillor, Annette Holian's experiences in East Timor and Afghanistan and incorporates current surgical projects in SE Asia.