New Zealand activities
The New Zealand office coordinates several events for New Zealand members.
Annual surgeons meeting 2023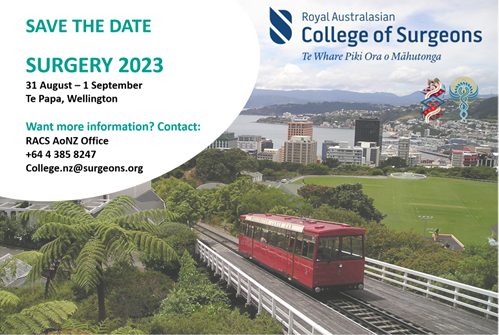 The next Aotearoa New Zealand annual surgeons' meeting (ASM), Surgery 2023, will be held in the nation's capital, Wellington, on 31 August and 1 September 2023.

The ASM is always a great opportunity for personal and professional development, and a chance to connect with colleagues.

We'll update this page with further details as we get closer to the date so keep it bookmarked and check back regularly.

Don't forget to block out the dates in your diary. We look forward to seeing you there.
Annual surgeons meeting 2022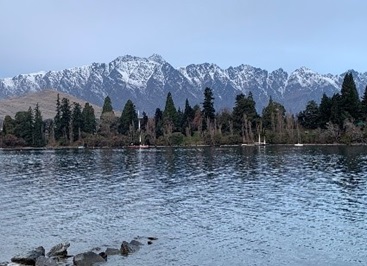 That's a wrap for this year's Aotearoa New Zealand annual surgeons' meeting (ASM).
Thanks to all of the speakers, attendees and sponsors who made this event such a success.
Surgery 2022: Care in a Crisis was held in Queenstown across two days, on 1 and 2 September, in the first in-person AoNZ ASM since the pandemic began.
We had strong attendance, with 65 in person participants, despite the continued pressures of COVID-19 and winter illnesses on hospital schedules, showing just how valued the ASM is as a learning and networking opportunity.
In a first for the conference, Surgery 2022 was simultaneously livestreamed, and a further 47 registered for the event virtually.
Find out more about 2022's highlights in the next edition of
Surgical News
, due out in mid-October.
Louis Barnett Prize 2022
Huge congratulations to Dr Ahmed Barazanch for scooping the 2022 Louis Barnett Prize.

His research showed the surgeon's "gut feeling" is a good pre-operative risk predictor in emergency Laparotomy, a high-risk abdominal surgery.

The Louis Barnett Prize has been recognising advanced surgical academic research from Aotearoa New Zealand (AoNZ) Trainees and younger Fellows for the past 60 years.

The prize, valued at $2,500, was established in 1962 and commemorates Sir Louis Barnett CMG, a pioneer of research into hydatid disease and the first New Zealander to become president of RACS.

It is open to all AoNZ-based Trainees and those who are within their first five years of their Fellowship.

Eight finalists were chosen this year and presented their work on the second day of the AoNZ annual surgeons' meeting, on 2 September in Queenstown.

Professor Spencer Beasley, an AoNZNC Surgical Advisor, said the quality of this year's finalists was exceptionally high and covered a broader spectrum of topics and specialties than previous years. He also noted the greater use of qualitative, as well as quantitative research, and the focus on equity and access issues.

You can read the abstracts of our eight finalists' here (PDF 250.29KB).
Aotearoa New Zealand National Committee meetings
Friday 4 March
Friday 10 June
Friday 3 September
Friday 2 December