New Zealand activities
The New Zealand office coordinates several events for New Zealand members.
Surgery 2022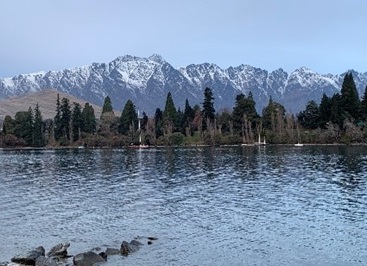 The next Aotearoa New Zealand Annual Surgeons Meeting, Surgery 2022: Care in a Crisis, will be set against the stunning backdrop of Aotearoa's adventure and skiing capital, Queenstown, on 1-2 September 2022. On offer is a diverse collection of speakers, opportunities for personal and professional development, and a chance to connect with colleagues – something many have missed over the past few years! For those who are unable to attend in person, we will be offering the opportunity to attend virtually via livestream.
The focus of Surgery 2022 will be the very unwell patient, with sessions exploring the subject from many perspectives. The programme promises to bring new considerations to the way we think about care in crisis and encourage reflective practice toward clinically challenging patients.
Surgery 2022 is set to be an wonderful event with relevant and engaging sessions. There will be something for everyone, no matter your specialty or level of experience / training. We will be utilising the knowledge and skills of our Fellows within the programme and, in addition, have a number of confirmed non-RACS speakers including:

Dr Siouxsie Wiles
We are thrilled to have reknowned microbiologist and science communicator Dr Siouxsie Wiles joining us for a COVID update and an overview. She is the head of the Bioluminescent Superbugs Lab in Auckland, where she studies infectious disease. Hailing from the U.K., Siouxsie has dedicated herself to effectively communicating science to broad audiences. Her leadership throughout the Covid-19 pandemic as a high-profile commentator won her the prestigious title of 2021's 'New Zealander of the Year'.
Dr Tammy Pegg
Tammy Pegg is a Nelson-based Cardiologist and a specialist in Heart Failure and Non-invasive clinical imaging, included cardiac MRI. Tammy has a PhD from the University of Oxford and is a Fellow of the Royal College of Physicians. Tammy is equipped to provide perspectives on advanced care planning and navigating serious conversations with critically unwell patients.
Courtney Sullivan
Courtney Sullivan is a medical student at the University of Otago with undergraduate degrees in Anatomy and Māori Studies/Te Tumu. Coutney's thesis was inspired by her time studying in the cadaver lab, during which she noticed that her experience as a Māori student was different than her fellow students. She went on to research Māori attitudes on death and dying, and how loss was experienced through a Māori lens.
Dr Matthew Dolling
Matthew Dolling is an Intensive Care Consultant in the UK. At the height of the Covid-19 pandemic in April 2020, Matthew wrote a piece titled 'Reflections of a Lincolnshire intensive care consultant' which described the harrowing conditions in the UK. at the time. His perspectives on difficult choices around critical patient care will be valuable to an medical audience who were spared from the panic and pressure COVID brought thoughout 2020 and on in to 2021.
View the full program here. (PDF 94.23KB)
Louis Barnett Prize 2022
This prestigious award turns 60 this year and is back in September to recognise advanced surgical academic research from Trainees and younger Fellows.
The prize, valued at $2,500, was established in 1962 and commemorates Sir Louis Barnett CMG, a pioneer of research into hydatid disease and the first New Zealander to become president of RACS.
It is open to all Aotearoa New Zealand-based Trainees and those who are within their first five years of their Fellowship as of 31 August 2022.
Finalists will be invited to present on day-two of Surgery 2022: Care in a Crisis, this year's annual surgery meeting which is being held on 1-2 September in Queenstown.
Don't miss the chance to raise awareness of your research and have your work recognised by your peers.
Email your abstract to:
college.nz@surgeons.org
Find the instructions for writing your abstract and information about how submissions will be judged below.
Submissions close:
1 July 2022.
Instructions for writing your abstract
The research may have been done either within or outside Aotearoa New Zealand; within or outside a Department of Surgery; and before or after commencement of surgical training.
Only one abstract will be accepted per submitter.

Abstract content:
•
Title: brief but long enough to identify clearly the subject of the paper.
•
Author(s) / Presenter(s): First initial and then surname only. Presenter's/ presenters' name/s underlined.
•
Department and institution of all authors /presenters.
•
The body of your abstract must include these headings in bold:
Introduction: Including the study hypothesis.
•
Purpose: A sentence stating the purpose of the study.
• Methods: A description of the methods.
• Summary of Results
• Statement of Conclusions.
• References: Only if necessary, and a maximum of two.
•
Don't forget to include a brief covering email outlining your involvement in the research.
Formatting your abstract:
•
Word documents only
•
350 words or less, excluding title, presenter(s) and department(s)
•
Single-spaced text with justified margins. Do not indent paragraphs
•
Abbreviations may be used but must be spelt out in full at the first mention followed by the abbreviation in parentheses.
Email your abstract to:
college.nz@surgeons.org
Submissions close:
1 July 2022.
Judging information
•
Abstracts will be subject to a blind evaluation by a panel of adjudicators who will select the best papers, up to a maximum of eight.
•
Adjudication of abstracts will consider: complexity of the project, quality of the science, relevance of the project, clarity of the abstract; and the amount of work contributed by the submitter.
•
Submitters of abstracts selected as finalists will be invited to present on Friday 2 September at Surgery 2022: Care in a Crisis, to be held at the Crowne Plaza Hotel, Queenstown.
•
Finalists' presentations should be no more than eight minutes long, with up to an additional two minutes for questions.
•
Finalists will be judged by a panel, including at least one Professor of Surgery ,who will consider: the introduction, method, presentation clarity, audio-visual aids and presenters' ability to defend the paper in discussion.
•
No award will be made if, in the opinion of the panel, no paper is of sufficient merit.
Aotearoa New Zealand National Committee meetings
Friday 4 March
Friday 10 June
Friday 3 September
Friday 2 December