Victorian Surgeons Charity Ball
This event provided RACS Fellows with the opportunity to connect, dance, and enjoy a fun filled night with a Welcome to Tanderrum (country), 3-course dinner, live music, feature artist, auctions and raffles.


Welcome to Tanderrum ceremony
The night began with a traditional welcome to Tanderrum ceremony performed by an elder from the Wurundjeri Woi Wurrung Cultural Heritage Aboriginal Corporation.


Associate Professor Kelvin Kong — Event MC
Dr Kong is an otolaryngology, head and neck surgeon and a Fellow of RACS. Raised on Worimi country and one of only three Indigenous surgeons in Australia, Dr Kong is a passionate advocate for addressing the health disparity between Indigenous and non-Indigenous children. Each year, he spends a portion of his time working in, and for, remote Australian communities providing access to quality healthcare that would otherwise be limited or unavailable. We are proud to bring Indigenous voices to the forefront and honoured have Dr Kong MC the evening.


The Baker Boys Band
Guests enjoyed the opportunity to relax and dance the night away to live music performed by The Baker Boys.


Feature Artist
A caricature artist was present on the evening to draw guests and attendants, welcoming an element of humour to the evening and a gift for guests to take home and remember the night forever.


Live Auction
The main event of the night was a live auction with carefully curated items and packages sourced from luxury brands and local Victorian business available for bidding. This included; Indigenous art, luxury country escape packages, sporting tickets, food hampers, indulgent spa treatments and more!


Gift Bags
All guests received a gift bag from the evening with spoils to continue indulging in the evening, and an opportunity to discover and support brands and local Victorian based businesses.
We are grateful for the support we are receiving as without the kind donations of our generous donors this event would not be possible. We're excited to offer a range of products and services for auction on the night. You can view all our donors below:
The Victorian State Committee was thrilled to work with Lowell Hunter as the featured artist at the recent Charity Ball.

Lowell is an award-winning artist who has been recognised as the 2022 NAIDOC Creative Talent of the Year; he has recently opened his own gallery in Geelong. His work will feature at New York Fashion Week this September with fellow artist award-winning artist Bobbi Lockyer.

He is a proud Nyul Nyul Saltwater man from the Kimberleys in Western Australia, who grew up on Gunditjmara Country in Warrnambool, and now lives on Wathaurong Country, Geelong. Although far apart, each of these special places have kept Lowell strongly connected to the ocean his whole life.

Lowell creates sand art and uses drone photography to capture the scale of his works within breathtaking landscapes, which all started simply, as a way for him to get out and connect with culture, Country and sea.

Lowell generously donated a piece of his work to be auctioned on the night; more of his magnificent work can be seen on his website.
Please head to our online auction platform where you can also bid on most of our auction items and purchase raffle tickets.
Please note, the online auctions and raffle prize are available to everyone. You do not need to be a Surgeon or attend the event in person to participate in the online auctions.
The Victorian Aboriginal Health Service (VAHS) was established in 1973 to address the specific medical needs of Victorian indigenous communities. The organisation has expanded steadily over the past 40 years to provide a comprehensive range of medical, dental and social services for the community.
The VAHS provides numerous medical and dental services including women's and children's services, a men's unit, preventative health, and family counselling. As well as providing medical services, the VAHS is committed to supporting the well-being of the community through community programs and contributions to community events and activities. The VAHS is also committed to assisting research into the ongoing needs of the community.
The VAHS are an integral part in bridging the stark gap in the health disparity between non-Indigenous Australians and Indigenous Australians.
Care that is patient-centred and inclusive of family and community relationships lies at the heart of good health service delivery, early intervention and prevention. The VAHS is locally developed, culturally informed and empowers self determination and autonomy for members in the community to make the best choices about their health.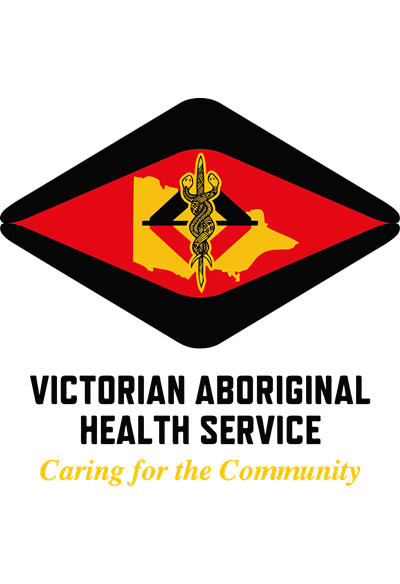 International Women's Day
On 3 March 2023, at Sofitel Melbourne on Collins, RACS Victoria proudly hosted an engaging sold-out International Women's Day breakfast with Dr Deborah Amott and speakers Kit McMahon, Kate Farley, and Cynthia Chui. These esteemed industry leaders shared their invaluable insights and facilitated a lively discussion on unlocking the power of innovation and driving progress towards a more equitable, gender-equal future. The speakers also highlighted the powerful role of women in leadership and finance, making for an unforgettable event.

We look forward to next years International Women's Day event and continuing the discussion. Don't miss out and view future events on the RACS Victorian activities page.

On 24 February 2023, at the iconic RACS Melbourne Courtyard, RACS Victoria hosted an evening of networking and nibbles with younger Fellows and keynote speaker Deputy Lord Mayor Nicholas Reece. The event was an engaging evening of discussion and an exciting opportunity to connect with younger Victorian Fellows.