JDocs - Developing a Surgical Career
A workshop providing further information about JDocs, the pre-requisites for application to the Surgical Education Program and insight into the training program from a Trainee perspective.
Workshop Overview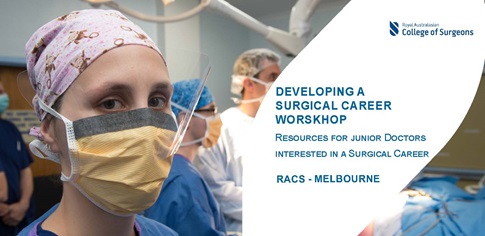 The Developing a Surgical Career Workshop has been designed for junior and prevocational doctors with an interest in surgery.

This course provides a hands-on experience in surgical techniques and equipment, as well as a range of speakers including our RACSTA representative who will provide valuable insight and information to support your surgical career journey. You will have an opportunity to engage in several surgical skills stations facilitated by Fellows and Trainees. With the capped number of participants, you will have ample opportunity to engage with the Fellows to discuss individual surgical queries. The day will be enhanced by several discussions on wide-ranging topics encompassing the path to becoming a surgeon.

The workshop will be held in the RACS Melbourne office skills lab at 250-290 Spring Street, Melbourne.
Date: Saturday 29 July 2023
Time: 8.30am - 4.00pm
Conference sponsors