Western Australian activities
A listing of activities in Western Australia.
Annual Scientific Meeting 2022

Save the date for the RACS SA, WA & NT Annual Scientific Meeting which will be held from 25 - 27 August 2022.
This meeting will be held in the picturesque Barossa Valley at the Novotel Barossa Valley Resort. Special rates are available.
This year's theme: Artificial Intelligence (AI) in Surgery - Superpower or Peril... will explore how we and our healthcare system are preparing for the fifth industrial revolution which is upon us. Maggie Beer AO will deliver the Anstey Giles Lecture at the conference dinner
Henry Windsor Lectureship delivered by Emeritus Professor Bill Gibson AO
PD Course 'Leading out of Drama' Thursday 25 August 2022- Register here
CPD points will be available.
Email College.WA@surgeons.org or call the WA Office on 08 6389 8600 for further information.
South West General Surgery Conference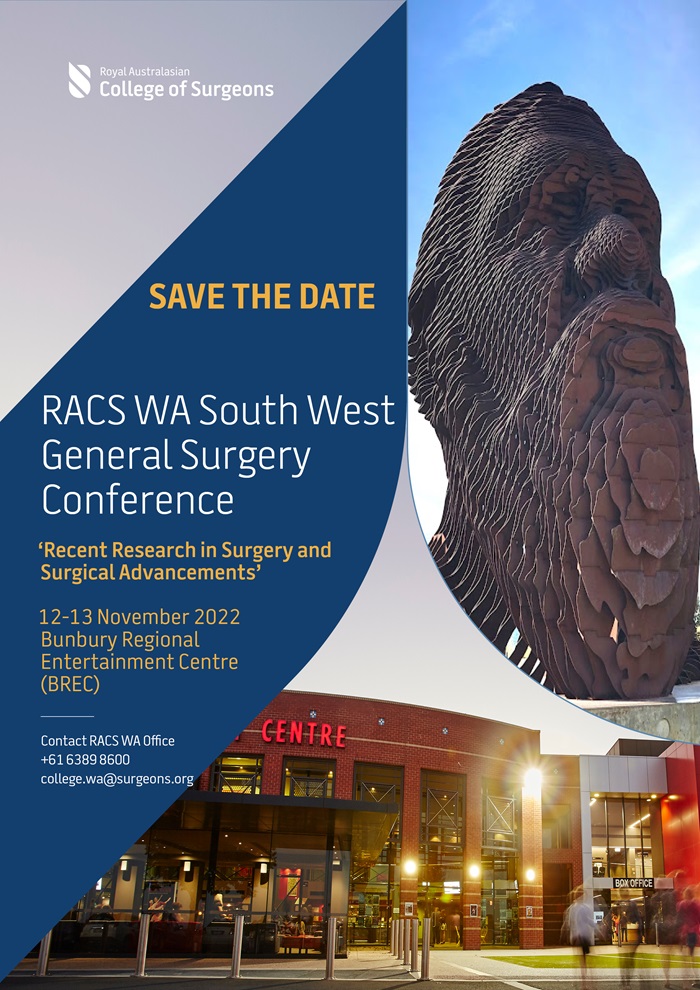 South West General Surgery - Call for Abstract
GUIDELINES FOR ABSTRACTS
Papers must be relevant to the meeting theme:
'Recent Research in Surgery and Surgical Advancement'
Guidelines for Abstracts:
• The abstracts must not exceed 250 words.
• All abstracts must be typed, single spaced, with a clear typeface.
• Title should be in capitals and underlined, and placed at the top of the abstract.
• Author's name should be in capitals, with the name of the presenter indicated by an asterisk (*).
• Degrees and positions in departments should not be included, but the origin of the work should be stated.
• The abstract must be clear and brief.
• Statements should, in general, be impersonal and the first person "I" and "We" avoided.
• The abstracts will be presented at the meeting as a Power Point presentation. Presentation should be a maximum of 10 minutes with 5 minutes Questions

The abstract should be organized as follows:
• purpose of study. Why was the study performed?
• a brief statement of methods. How was the study done?
• a summary of the results adequate to support conclusions. What did you find?
• conclusions

Important Dates:
30 September 2022 Submission date for abstracts
17 October 2022 Notification of acceptance
1 November 2022 Submission of power point presentation


P
OSTERS
If you wish to submit a Poster Presentation please email your interest to stephanie.hitchins@surgeons.org
World Society of Emergency Surgery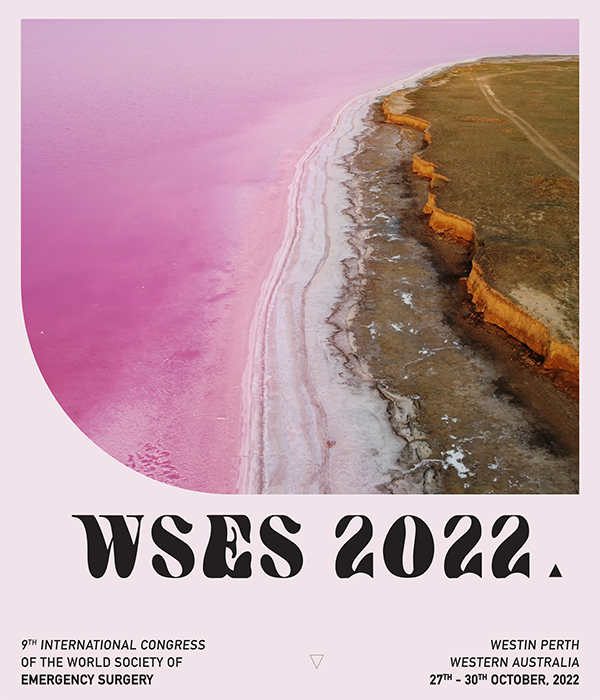 Women in Surgery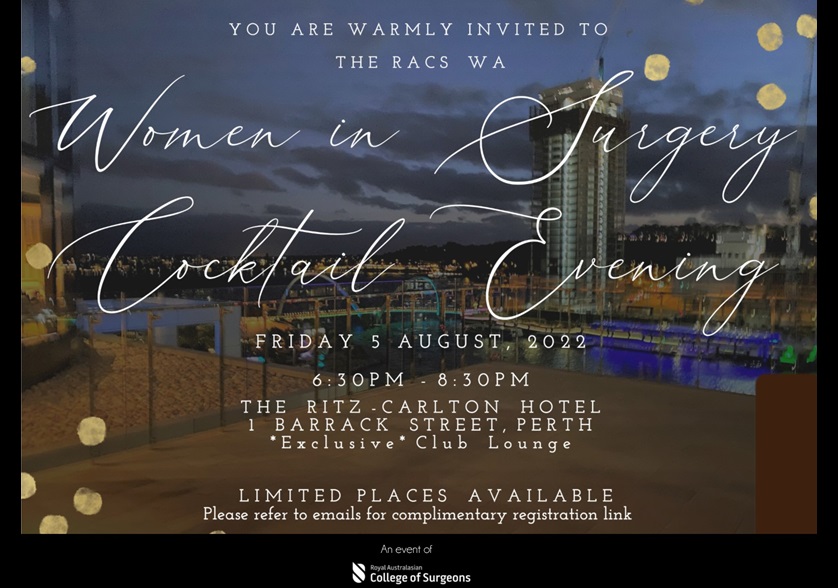 Younger Fellows and Trainee Cocktail Evening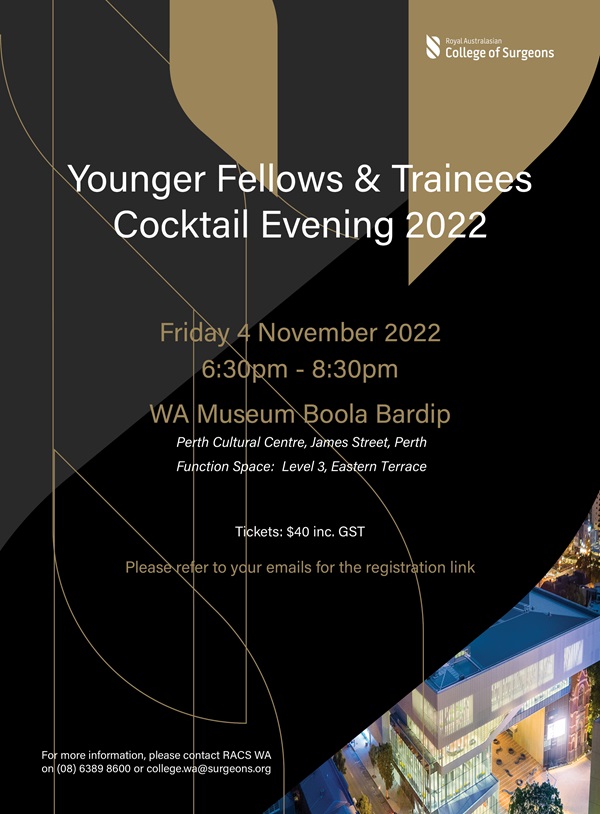 Women in Surgery Brunch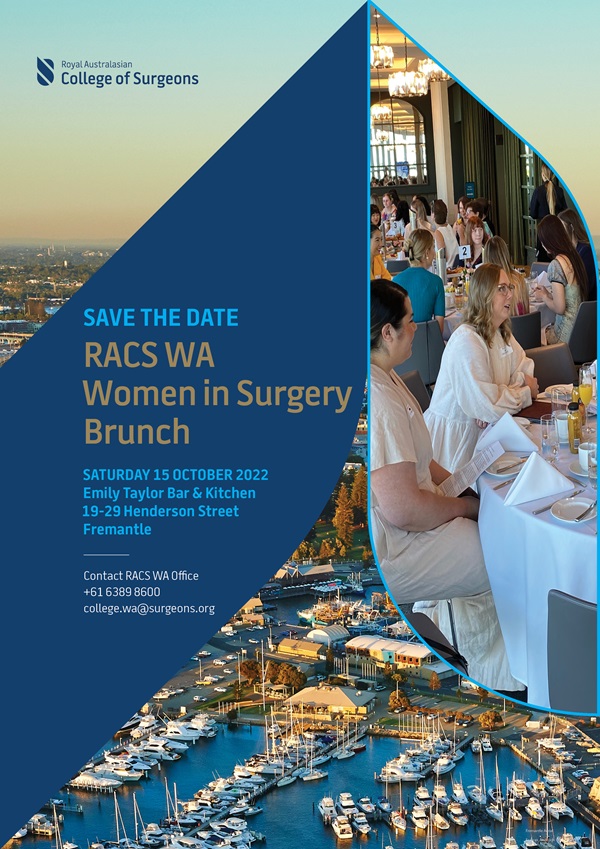 Surgeons Ball 2023

Events in 2022
August
25-27: Annual Scientific Meeting (SA)
September
01: Difficult Conversations
08: FSSE
09: OWR
October
27-30: 9th International Congress of the WSES
Frontiers of Emergency General Surgery
Registration
November
11: OWR (Bunbury)
12-13: SW General Surgery Conference