Beyond Science
Beyond Science is a clinician led and clinician run training program aiming to incrementally develop a comprehensive Australian-first medical technology translation program for Otolaryngology, Head and Neck Surgery.

On this page
Beyond Science
In October 2020, MTPConnect published a landmark workforce survey identifying deficiencies in the Australian Medical Biotechnology, Pharmaceutical and Digital health sector. Amongst the two main areas identified relevant to surgery were research and industry skills. Surgeon-scientists and surgeon-innovators have an important role in the entire medical technology translational cycle; not only from discovery to commercialisation, but in ensuring that health technologies are implemented in value-based manner.

This includes defining safety and regulatory standards, balancing patient outcomes against health care costs, and working with policy makers to ensure that funding is both sustainable and promotes equitable access to technology.
Where do surgeons learn these skills?
Despite a rich history of biomedical innovation in Australia, there are limited training opportunities for surgeons to develop these skills. Within NSW, there are no formal surgeon-scientist training pathways in Otolaryngology, Head and Neck Surgery. Our limited understanding of technology commercialisation has impeded our ability to translate fundamental scientific breakthroughs to the bedside. Therefore, as research becomes more and more technology focused, developing these industry-ready skills will be essential so that Australian Otolaryngology will continue to deliver innovations to the community.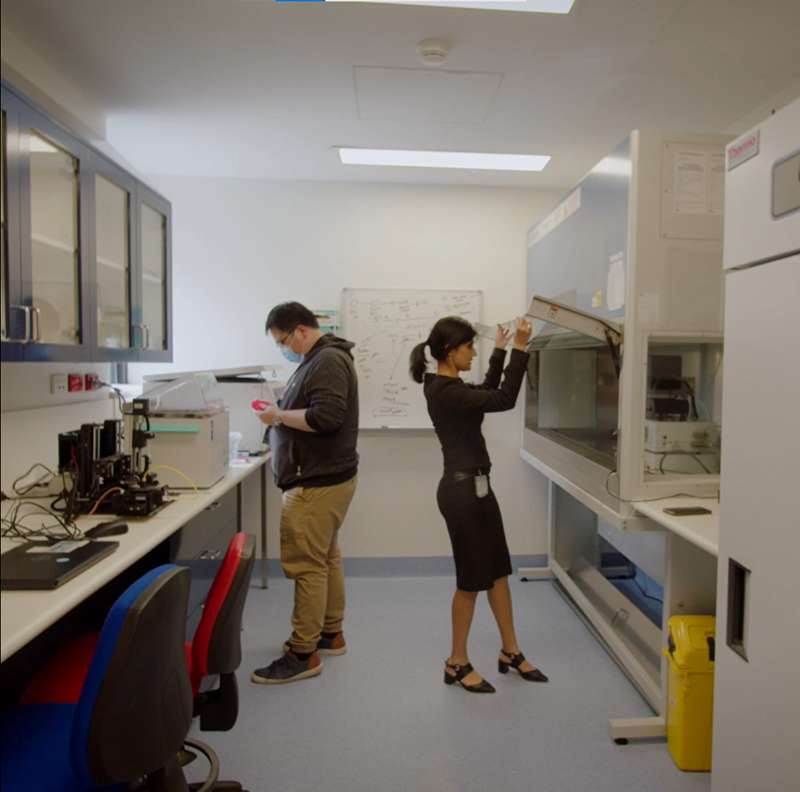 Board of Beyond Science
Clinical
Associate Professor Payal Mukherjee (Co Founder)
Associate Professor Kelvin Kong
Professor Stuart Mackay
Professor Raymond Sacks
Professor Richard Harvey
Associate Professor Raewyn Campbell
Professor Nirmal Patel
Associate Professor Daniel Novakovic
Professor Jonathon Clark
Scientific
Professor Gordon Wallace (Co Founder)
Professor Ben Eggleton
Professor Gregg Suaning
Professor Svetha Venkatesh
Associate Professor Hamish Macdougall
Professor David McAlpine
Professor Nigel Lovell
Professor Laura Poole-Warren
Professor Jeremy Crook
Advisory Committee
Professor Jim Patrick AO (Chair)
Professor Philip Truskett
Professor Susie Nilsson
Dr Jean-Frederic Levesque
Dr Bridget Clancy
Anne O'Neill