Aotearoa New Zealand
Located in Wellington, the Aotearoa New Zealand (AoNZ) office is governed by an elected National Commitee that focuses on the interests of local members, advocating on their behalf on national issues. It also contributes an AoNZ perspective to College matters. The Māori name for RACS is Te Whare Piki Ora o Māhutonga.
Overview
For Fellows, we offer:
activities in Aotearoa New Zealand (such as the AoNZ Annual Scientific Meeting);
a local link to RACS activities and resources;
assistance with matters of surgical standards;
representation to the Aotearoa New Zealand Government and statutory agencies on matters important to surgeons and surgery in this country;
links to other medical organisations, for example, Council of Medical Colleges, New Zealand Medical Association, Association of Salaried Medical Specialists, Medical Council of New Zealand;
payment point for accounts/reimbursement of expenses;
strategic plans for Aotearoa New Zealand issues including rural health equity (PDF 729.17KB);
a quarterly newsletter, Cutting Edge.
For Trainees, we also offer:
information on, and a local resource point for, training programmes. We also coordinate the administration of some programmes.
Māori health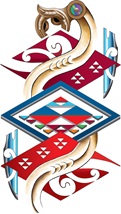 As part of its recognition of the importance of Te Tiriti o Waitangi (the Treaty of Waitangi) to healthcare delivery for Māori, the College has developed a Māori motif and a Māori name - Te Whare Piki Ora o Māhutonga. Broadly, it means the school of ascension to health under the Southern Cross, capturing RACS commitment to excellence in learning, good health and the College's binational history. 
Aotearoa New Zealand workforce data
Active RACS Fellows by location and specialty as at 31 December 2019
A Fellow is considered active if they are currently involved in any aspect of surgical activity that involves the use of surgical skills or knowledge gained through their surgical training. This extends to and is not exclusive of medico-legal work, research or supervision of Trainees and Specialist International Medical Graduates.